On October 16, Emulation Cluster 1 - People's Committee of District 1 including the People's Committee of 10 wards: Ben Nghe, Da Kao, Cau Kho, Pham Ngu Lao, Co Giang, Ben Thanh, Cau Ong Lanh, Nguyen Cu Trinh, Tan Dinh, Nguyen Thai Binh organized the "Festival of environmental protection and climate change response" in 2022.
Attending were comrades: Mai Thi Hong Hoa, Vice Chairman of District 1 People's Committee; Nguyen Thanh Nguyen, Deputy Head of Natural Resources and Environment Department of District 1; Pham Thi Thu Huong, Member of the Standing Committee of the Women's Union of District 1; Bui Quang Vinh, Standing Member of the Vietnam Fatherland Front Committee in District 1...
Speaking at the festival, Chairman of the People's Committee of Nguyen Thai Binh Ward, Head of Emulation Cluster 1 Le Hong Quang said: The festival is organized to propagate and build a sustainable lifestyle towards the environment with practical jobs, effectively implementing the movement "Against plastic waste", "Families plant trees", sort waste at the source, respond to limiting the use of plastic bags and disposable plastic products ... contribute to changing behaviors and habits of using single-use plastic products in the community. This is also a cohesive exchange playground between teams, people can access new regulations on domestic solid waste management...
The festival took place a series of activities: launching general cleaning at 54 Ky Con Apartment and implementing the program of maintaining green apartments "Exchanging recycled waste for trees"; the contest "Designing products on environmental protection and climate change response"; report on the thematic contents on solid waste management, the Law on Protection of environment.
The contest "Designing products on environmental protection and climate change response" attracted 10 teams from 10 wards. Each team makes at least 2 valuable creative products from used materials such as CDs, plastic waste (bottles, jars, water bottles, spoons, straws ...), paper, milk cans, nylon, tires ... are conceptualized and created unique, beautiful, colorful products such as lanterns, school lights, house models ... along with the presentation of the meaning of the product reflecting the environmental pollution, the effects of waste in life.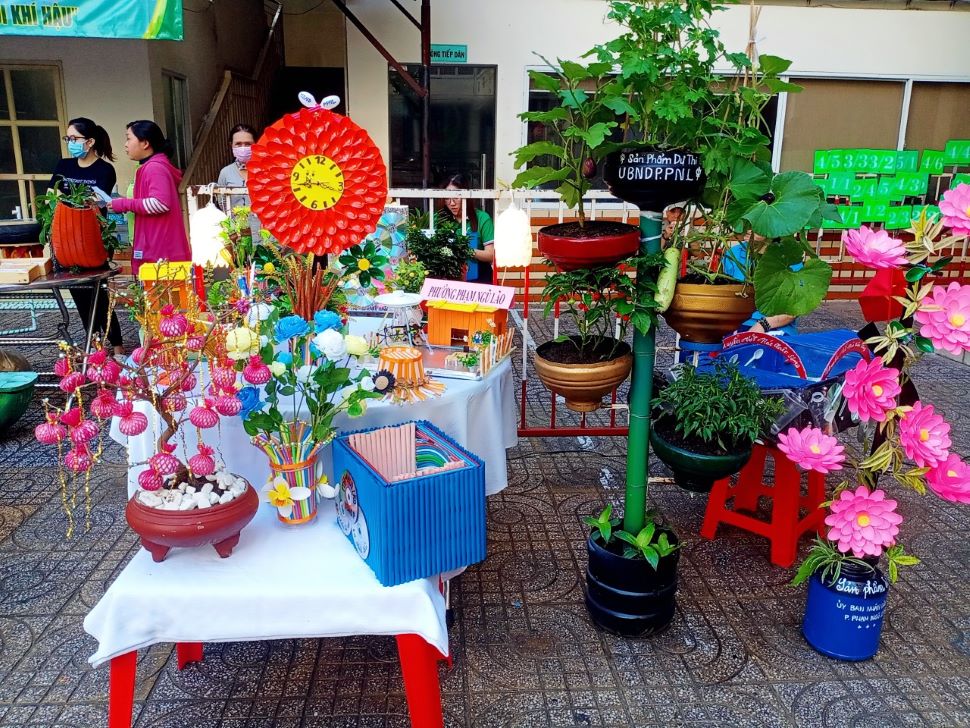 Products of Pham Ngu Lao Ward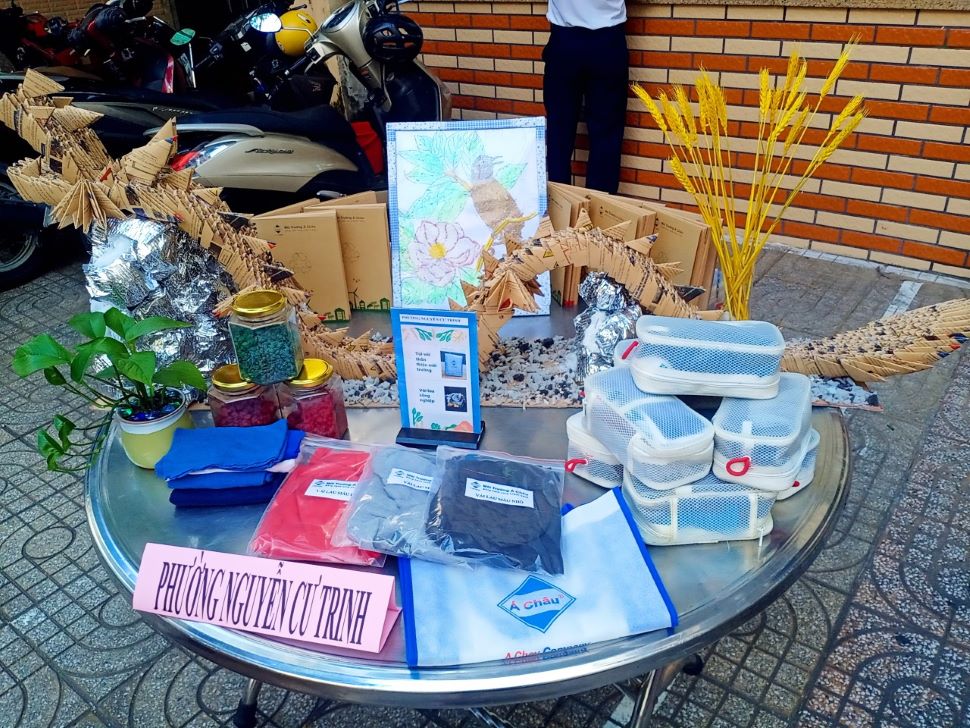 Products of Nguyen Cu Trinh Ward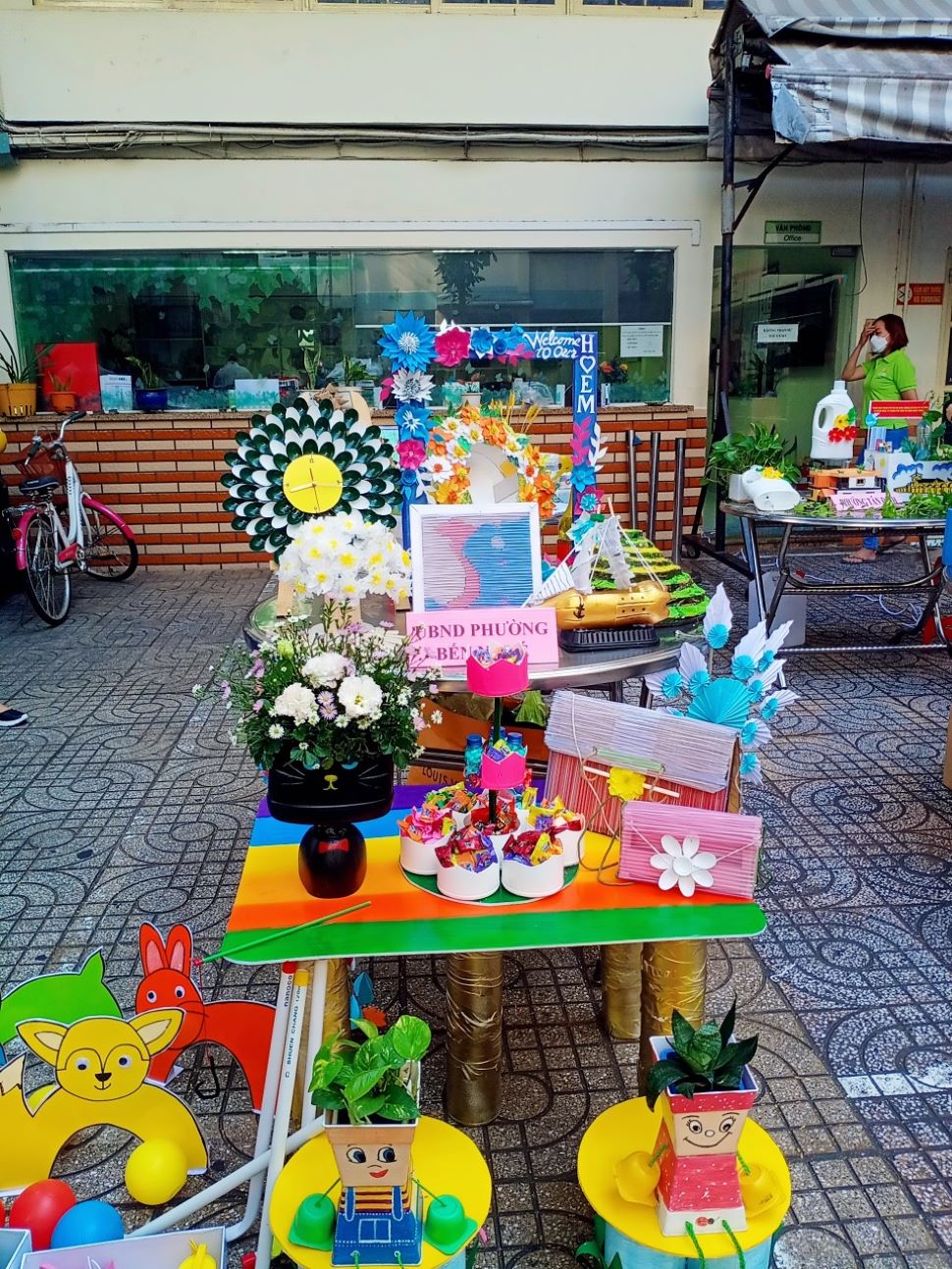 Products of Ben Nghe Ward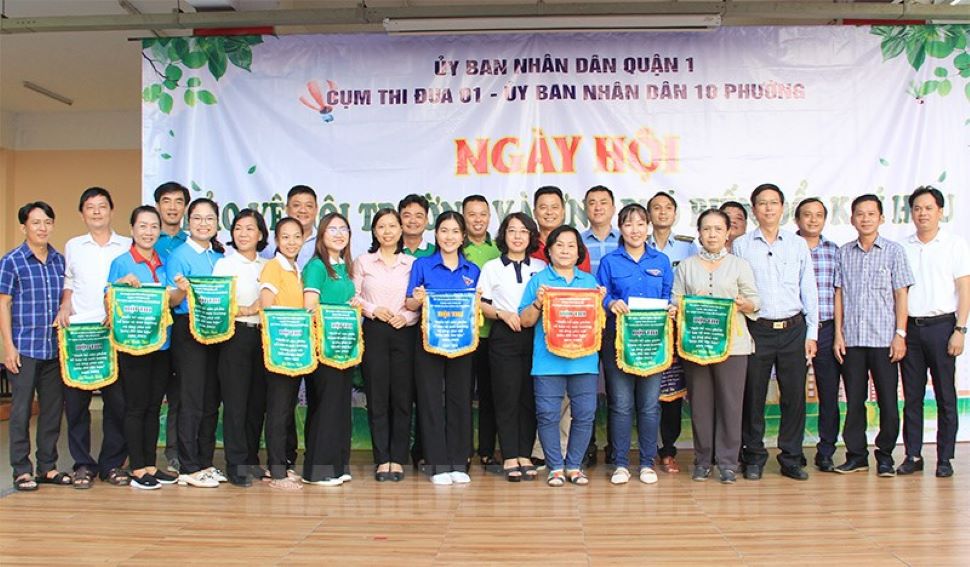 Reward the winners of the competition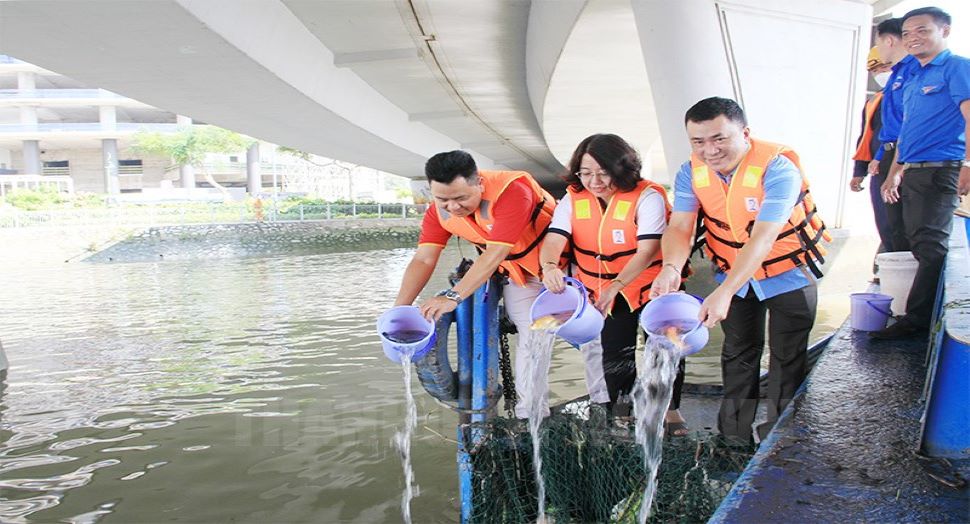 Fish stocking activities for environmental protection
As a result, the first prize went to Pham Ngu Lao ward; The second prize went to Co Giang ward and the third prize went to Ben Nghe ward. At the festival, it was also coordinated with District 1 and District 8 Public Service Co., Ltd. to carry out waste, hyacinths and organize the release of 10,000 fish on the Tau Hu canal.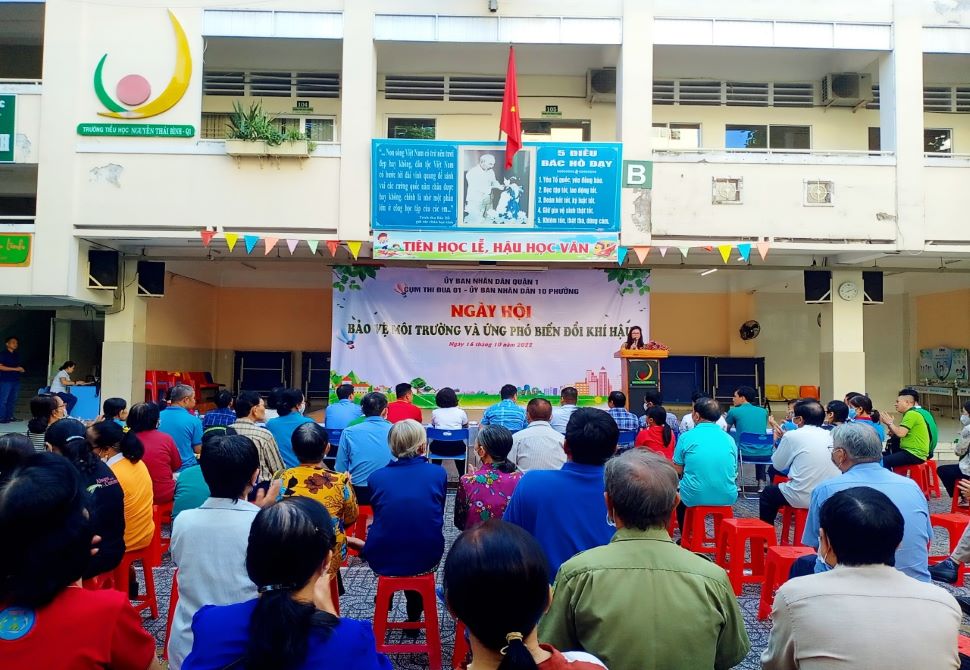 Overview of the Festival
Source: https://thanhuytphcm.vn/