Used cooking oil (UCO) is the oil used in the frying process, including cooking oil, by-products and food residue. When improperly managed, it has an unintentional negative impact on human health, organisms and our environment. A Chau Environment compiles documents on waste cooking oil: identification, recovery solution and the journey transform into "green fuel." We welcome your reference!
WHAT IS USED COOKING OIL?
Used cooking oil (UCO) is the oil used in the frying process, including cooking oil, by-products and food residue.
After being used, for safety and health reasons, this cooking oil is frequently discarded rather than reused. Furthermore, appropriate recovery, recycling or treatment of used cooking oil is still limited due to the lack of specific instructions, recovery points,…
THE USED COOKING OIL'S ORIGIN?
• Cooking and food processing activities in restaurants, eateries, bakeries, spring rolls,... ; Convenience stores, fast food chains, catering services and households.
• During production at food processing plants;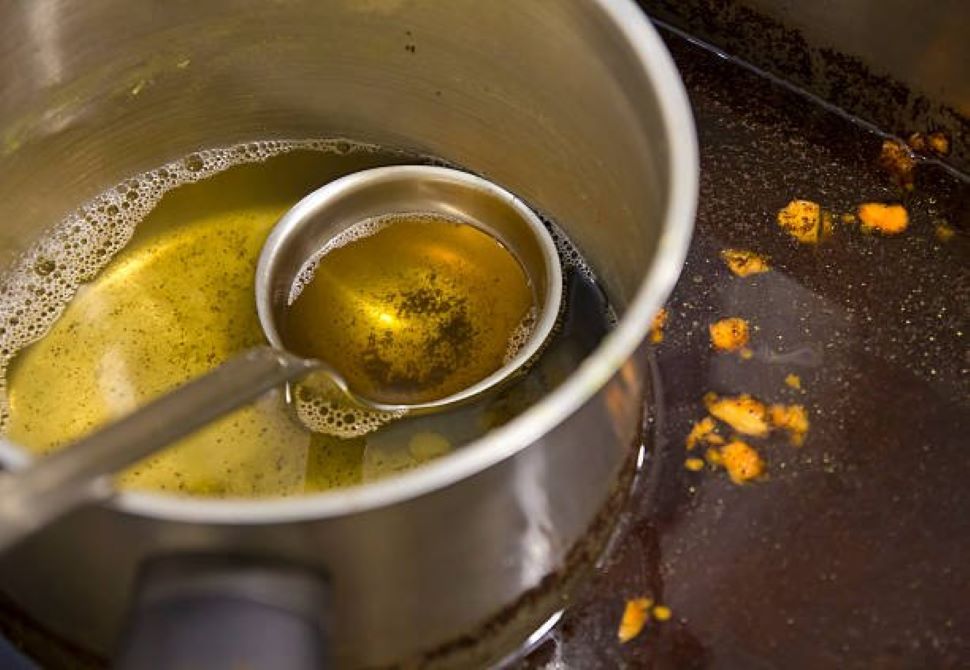 Image: the used cooking oil – source ITN
THE HAZARD OF USED COOKING OIL IF IT'S IMPROPERLY MANAGED?
1. For human health
When frying oil and fat at high temperatures (usually above 180 degrees Celsius), chemical reactions occur, producing aldehydes, oxidizing agents and a carcinogen called benzopyrene... are extremely harmful to health.The more times you cook at a higher temperature (for example, letting oil ignite in a pan), the more toxic substances are produced. Among the toxic substances are those that evaporate into the air, causing air pollution. It is also toxic to those who inhale it. Some substances settle into oil,fat and seep into food, causing serious harm to humans. health. When you consume toxic substances found in this oil and fat, you may experience the following symptoms: dizziness, nausea or vomiting, abdominal pain, shortness of breath, slow heart rate, high blood pressure, fatigue, eating a lot for a long time may have cancer. (Excerpt from a research source of the Institute of Nutrition)
2. Impact on equipment, drainage system
Although it may look like liquid going down the drain when pouring used cooking oil directly into the sink or drain. When they are cool, they solidify, form plaque and accumulate, causing pipe blockage, affecting the drainage system and cause pipe cleaning to become expensive and unsanitary. In the United States, about 47% of sanitary sewer overflows are caused by accumulated fats and oils each year.
3. Impact on the environment
Pollution of water sources: When used cooking oil is dumped into the water, it floats to the surface and causes oil-contaminated water. They then disrupt the gas exchange process and kill organisms, animals, and plants living in and on the water's surface, affecting the water supply for daily use.
Soil pollution occurs when cooking oil seeps into the soil and leaks into groundwater, allowing harmful microorganisms to grow, causing odors and soil pollution.
THE WORLD'S STATISTICS
In 2014, Iran announced that the consumption of grease per capita was about 17 kg/year.
In the Mediterranean, the amount of used cooking oil per capita is 4kg/year.
Approximately 16.54 million tons of used cooking oil were discharged annually in the largest producing countries (China, Malaysia, the United States, Europe, Taiwan, Canada and Japan).
In Europe, approximately 0.85 million tons of cooking oil were discharged from households, and 0.8 million tons were discharged from production and trade overall.
... And millions of tons of used cooking oil, which cannot yet be counted, are being discharged directly into the environment.
THE WORLDWIDE PROCESS FOR USED COOKING OIL MANAGEMENT IS RECOMMENDED: "GREEN FUEL JOURNEY"
1. Cooking oil will be stored in bottles/containers with screw caps after it has been cooled and is no longer usable
2. The truck for used cooking oil collection will transport it to a recycling facility
3. At the factory, used cooking oil will be recycled into biodiesel
4. Biodiesel is distributed as a "green" fuel source for vehicles, replacing fossil fuels.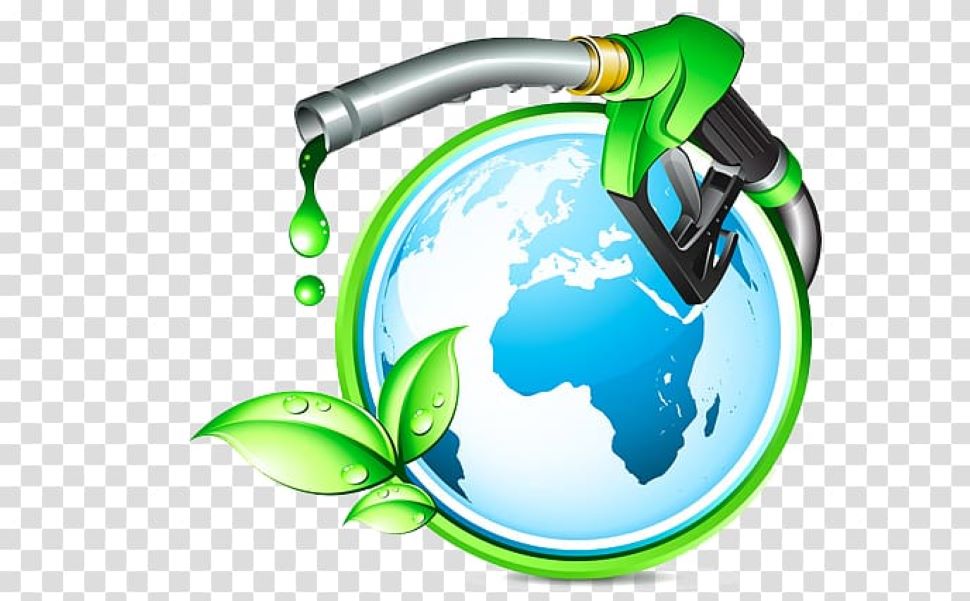 Image: Bio diesel oil - Source ITN
BIO DIESEL OIL – "GREEN" FUEL: SOLUTION FOR USED COOKING OIL
Biodiesel Fuel (BDF) is a type of fuel that has the same properties as diesel fuel but is made from vegetable oil or animal fat rather than petroleum. Biodiesel, or biofuel in general, is a type of renewable energy produced by combining about 10% methanol with vegetable oil and using various catalysts.
Biodiesel is used as an alternative to conventional diesel without requiring engine modifications.
INSTRUCTIONS FOR HANDLING OF USED COOKING OIL AT HOME
1. Do not pour used cooking oil directly into the garbage bin or down the sink, toilet, drain, or soil,...
2. Store used cooking oil in empty bottles/jars with lids until full, then put it in domestic waste bin.
3. If the amount of used cooking oil is insufficient, blot it with a tissue before putting it in domestic waste bin.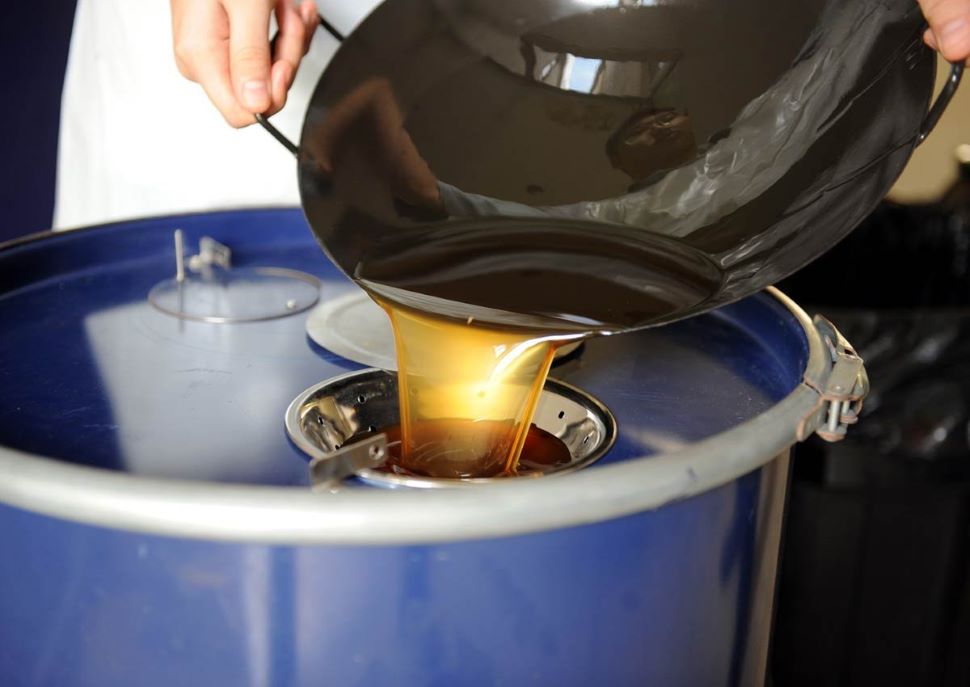 Image: Used cooking oil stored in a screw-capped container - Source ITN
"WASTE IS RESOURCE" - SOME OF OUR REUSE, RECYCLE SOLUTIONS
We are proud to be the entity that converts fabric scraps into wiping cloths/rags directly. More than 5000 tons of reusable rags are supplied to the market each year.
Every month beginning in 2020, more than 10,000 tons of garment waste have been managed by "no landfill" solutions.
For industrial wastes with no recycling value or low recycling potential, will be handled with pre-processing (cutting, crushing) by A Chau Environment, becoming the suitable input source to replace traditional fossil fuels (coal, oil,...) are supplied directly to cement plants - also known as the "co-processing" method.
LET'S PARTICIPATE IN SUSTAINABLE RECYCLING WITH US
For used cooking oil, A Chau Environment is looking for partners to provide sustainable recycling solutions in the chain of recovery - collection - transportation - recycling into alternative fuels.
In the coming period, A Chau Environment wants to continue working with the community and accompanying businesses, agencies, organizations, individuals,... and environmental projects in general, and sustainable recycling activities in particular.
Source: A Chau Environment