On April 22, 2023, A Chau Environment would like to invite Customers, Partners,... to accompany the "One Day with the Community" Program in 2023 with a series of voluntary blood donation activities, raising charity funds to accompany the Center for Children with Disabilities and " Waste exchange for succulent " – waste recovery,…
"THE "ONE DAY WITH THE COMMUNITY" PROGRAM IN 2023 WILL BE HELD ON APRIL 22, 2023
The program "One Day with the Community" is organized by Sieu Nhat Thanh Company, Blood Transfusion Center of Cho Ray Hospital and A Chau Environment with a series of activities:
1. Voluntary blood donation.
2. Waste exchange for green sprouts – waste collection, succulent exchange and gifts from companion units.
3. Raising charity funds to accompany the Center for Children with Disabilities in Hue City
Time: 7:30 - 10:30, Saturday, April 22, 2023 | Location: B023 CC2 Street, Son Ky Ward, Tan Phu District, Ho Chi Minh City HCM (Sieu Nhat Thanh Company)
Please fill in the registration form, the Organizer commits to use all information only for the blood donation registration process: https://docs.google.com/forms/d/e/1FAIpQLSelW2X6Z38268XuwFM3rGRcvL6gdBfB_7OqqgZsIB4lgUj58Q/viewform?fbclid=IwAR1LbLrGgKzDc8zDazA9nQu0D4NOlmvrWecWoL6x6Q_aiqa2gQx3UIY3UNc
Contact A Chau Environment for answers, support information about the program in the chat box at website www.moitruongachau.com or hotline/Zalo: 1900 545450 - 033 8351122
"WASTE EXCHANGE FOR SUCCULENT": 4+ YEARS OF ACCOMPANYING WASTE TREATMENT
instructions in the program (applicable to groups of scrap, waste, used batteries,...)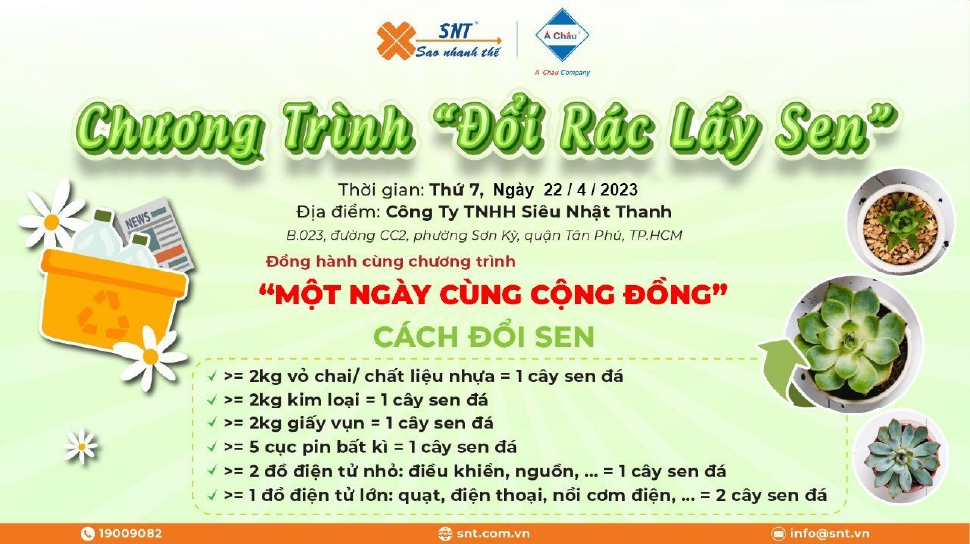 Please refer to the instructions for storing and handing over used batteries: HERE.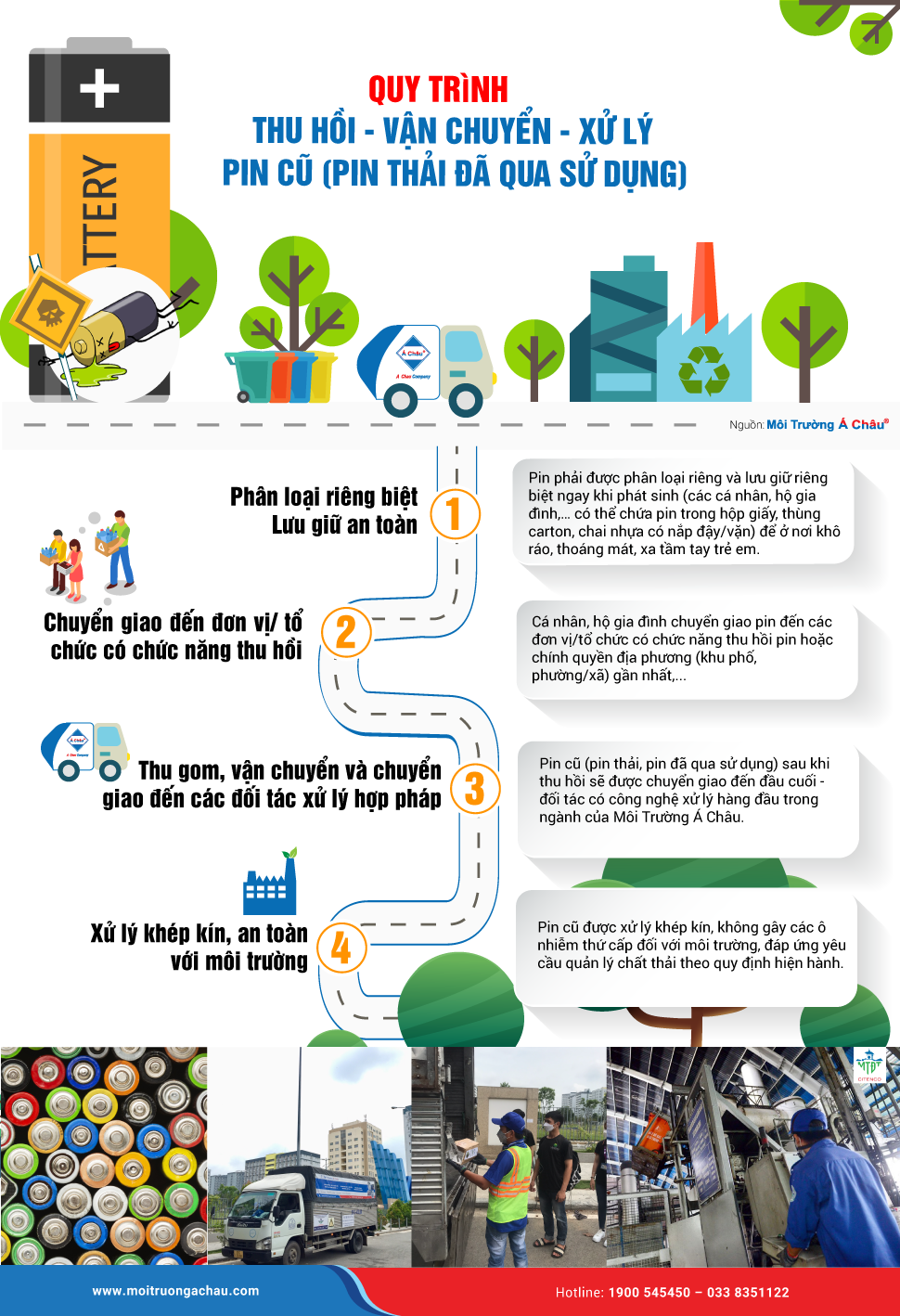 Some pictures from the Voluntary Blood Donation Program in 2022: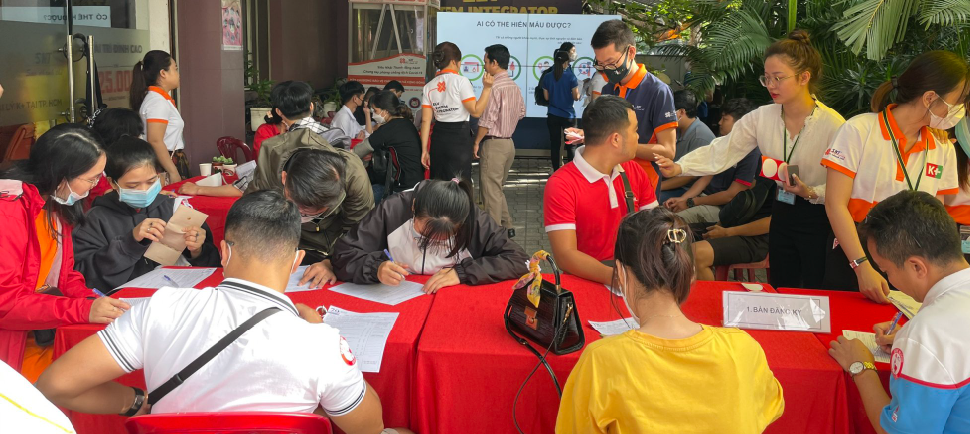 Voluntary blood donation activities are held annually, periodically 2 times / year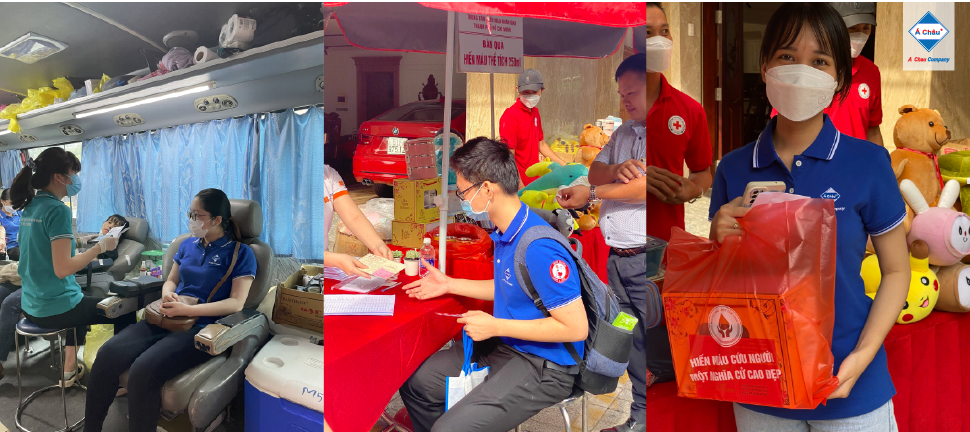 A Chau Environment's staffs accompany voluntary blood donation. Voluntary blood donation not only acts humanely for the Community but also for one's own health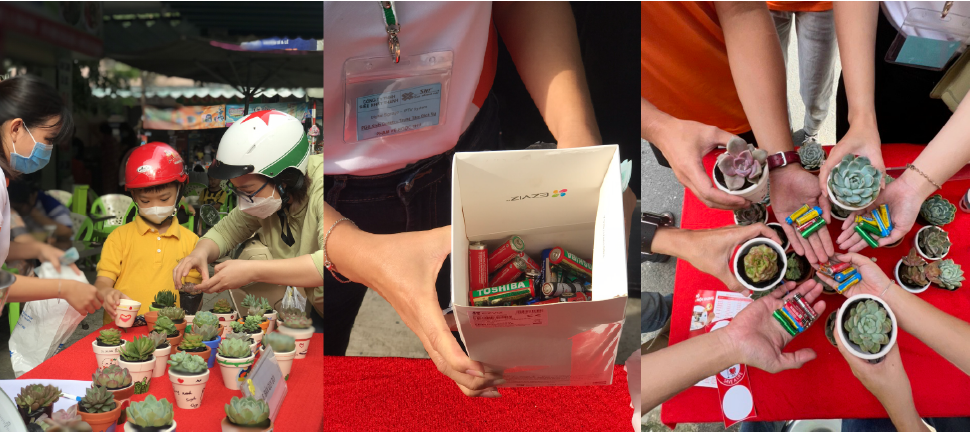 "Waste exchange for succulent" received a positive response, in which, used batteries belonging to household hazardous waste need to be stored separately and handed over to the unit with the function of collecting and treating according to the law. As an annual integrated activity, waste recovered from the program is transferred to A Chau Environment for treatment.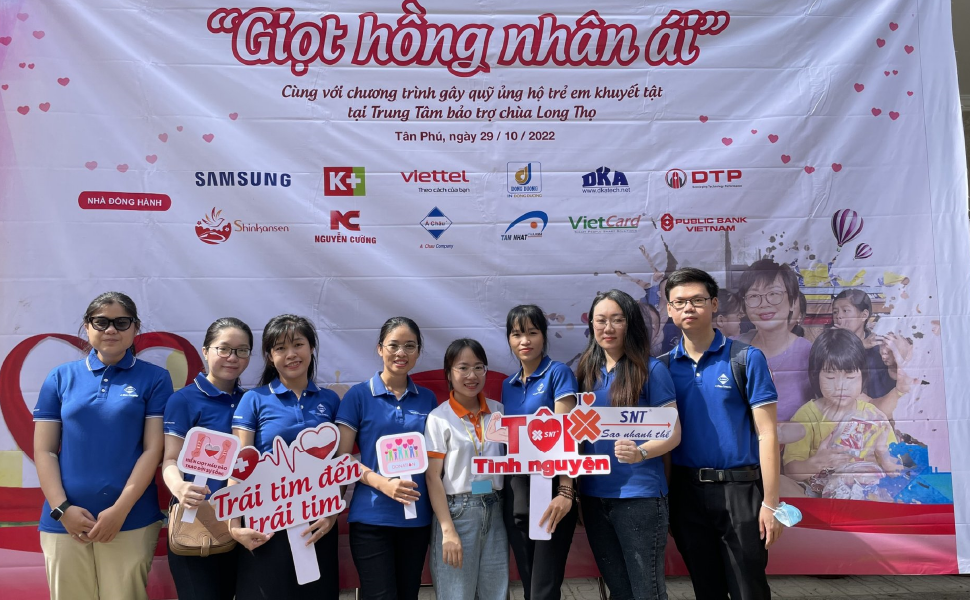 A Chau Environment's staffs accompany voluntary blood donation in 2022
Source: A Chau Environment